Add to your cart to pre-order book 4 of The Fishing Chronicles.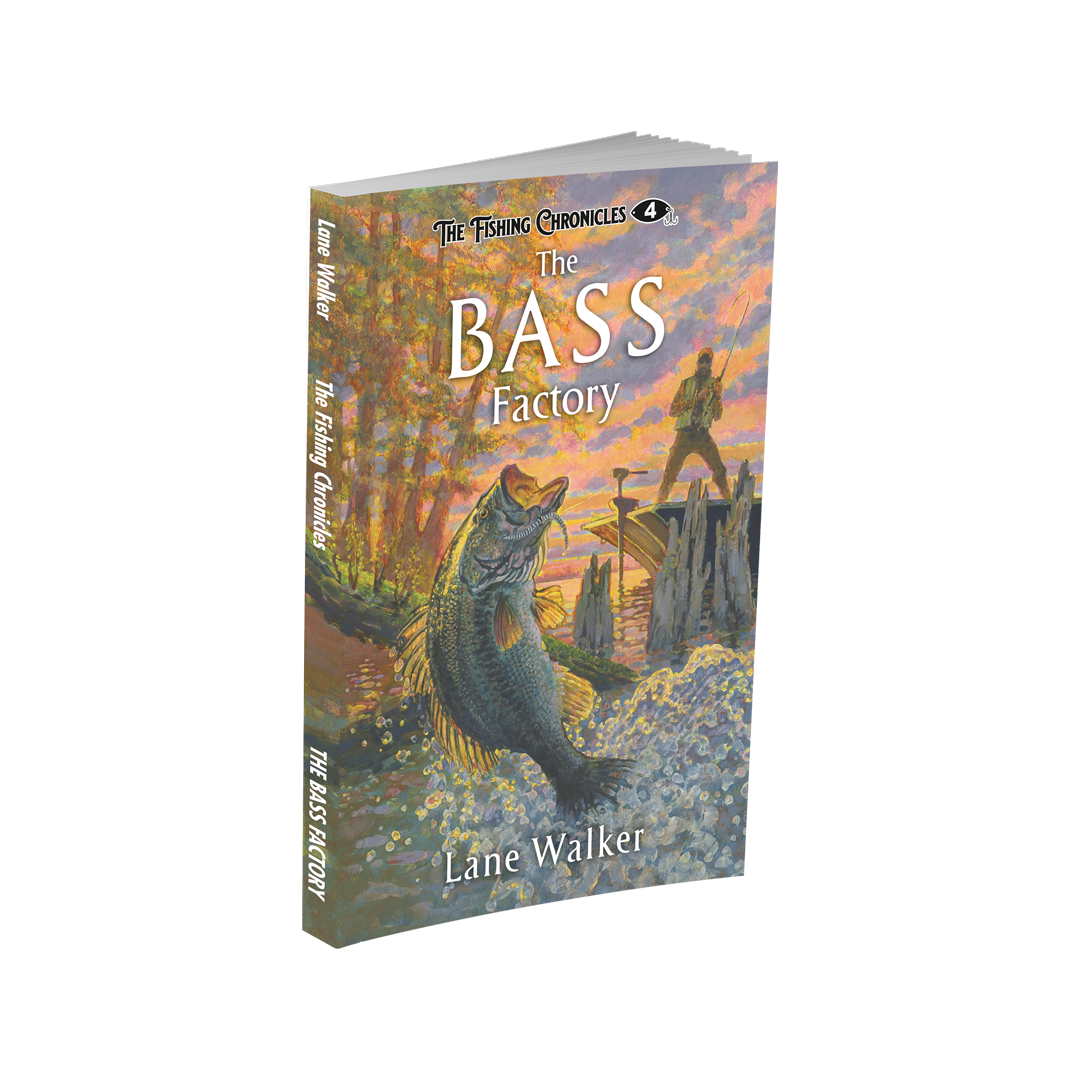 Add to your cart to pre-order book 5 of The Fishing Chronicles.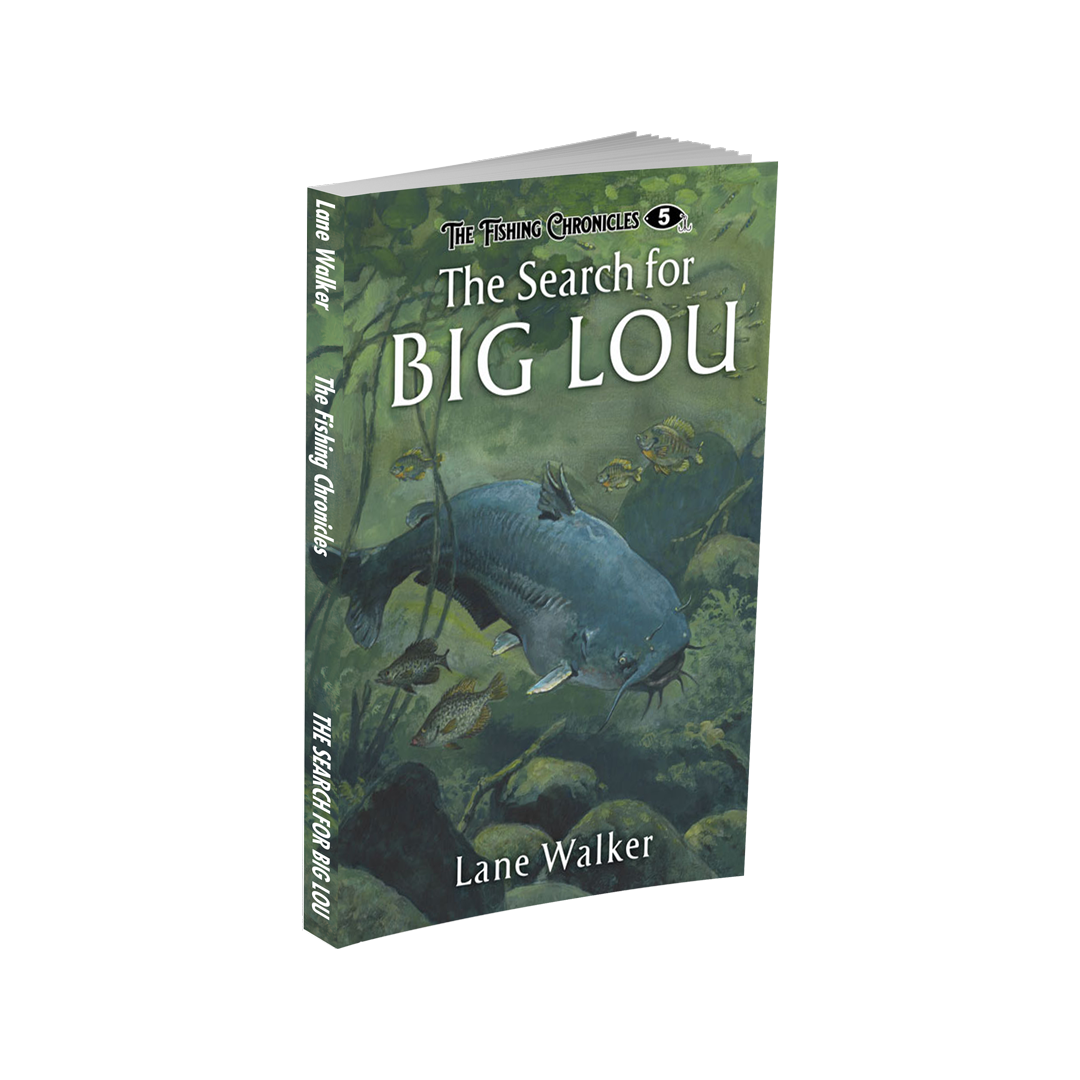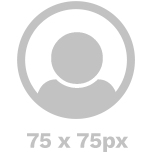 "Accusata recusabo periculis eam ei. Autem utroque senserit eos ex, eu sadipscing consectetuer ius. Eum saepe partiendo reprimique in, usu ea voluptatum efficiantur, id mei animal recteque"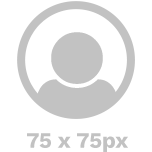 "Iusto molestiae ne mea, mea no apeirian perpetua assueverit, eius salutatus eu duo. Ne sit libris omittam, qui ipsum tempor antiopam ad, patrioque liberavisse conclusionemque sed eu"
Read More About The Books!
Book 1: The Monster of Farallon Islands

Book 5: The Search for Big Lou
The 25-foot shadow passed under the boat, revealing it was a giant, great white shark
Casey James, a fishing obsessed 14-year-old, loved any time he got to spend aboard the Orca II, his dad's charter fishing boat. The beautiful coastal waters just south of San Francisco provided great fishing and adventure on every trip, especially when venturing to the Farallon Islands.
Each fall, the waters surrounding the Farallon Islands become populated with one of the most powerful and largest of animals, the great white shark. These sharks are extremely aggressive and hold the interest of many, especially Casey.
A late October fishing trip took an unexpected turn when the Orca II received an emergency SOS from the S.S. Atlantis. They rescued the crew just before the huge freighter sank to the dark depths of the Pacific. As the ship went down, a mystery began to surface. A long-protected secret...
Casey discovers that the dazzling blue waters of the Pacific Ocean hold a deep secret from the past. A 25-foot giant, great white shark and a surfing competition with a $500,000 grand prize just add to the chaos and mystery of the Monster of Farallon Island!
A shipwreck, a greedy billionaire, and a record-sized great white shark are about to invade Casey's life. Who or what will survive? Can man and beast coexist in the Pacific Ocean?
Three days of camping and fishing with best friends — what could possibly go wrong?
Bobby thought a trip down the Cass River with his three best friends sounded like a great idea. They had a four-day fall break and were looking for an exciting adventure during the Halloween weekend. Just weeks earlier, their science teacher, Mr. Hill, had shown them pictures of a giant northern pike. These huge fish came up out of their deep hiding spots in the fall to feast before the long, cold winter. His pictures showed a fish with razor sharp teeth and a head that looked like a tank. The pike captured the boys' hearts, and they wanted to experience catching a "River King" too.
As the trip got closer, one thought started to haunt Bobby's mind. Was he brave enough to spend two nights on a raft without any adults around? The river was wild, uncharted water for the boys. Would they be ready for the surprises and hidden challenges they'd face on it? Before putting their raft in the water to start their adventure, David's dad reminded the boys of a local ghost story. The boys had heard about the legend of Scratchy but laughed it off as just a good story designed to scare kids. Or, was it?
It was a journey they would never forget. The boys thought it was just the four of them. Not long into it, they learned they weren't alone. This Halloween would be one that none of them would ever forget — if they survived to tell the tale!
Merry Christmas and Happy Ice Queen!
Fourteen-year-old Josey and her ten-year-old, video-game-obsessed brother, Mason, live in Baudette, Minnesota, the Walleye Capital of the World. Their family owns and operates Baxter's Bait Shop, a town landmark.
Every year before Christmas, Baudette hosts an ice-fishing tournament called the Ice Queen that draws thousands of anglers and generates a lot of money for local businesses. First place prize for catching the largest fish is $10,000, but it's the $20,000 grand prize that consumes everyone. To win the title of Ice Queen, the walleye must beat the Minnesota record of 18.6 pounds.
The current Ice Queen was caught 61 years ago by resident Augustus Moss. No one has been able to break the state record and claim the grand prize since then. Moss passed away several years ago, but his only granddaughter, recluse Winnie Moss, still lives just outside town.
The week of the Ice Queen contest, Josey and Mason learn heartbreaking news. Their family owes a large debt and will lose the bait shop at the end of the week unless they can repay it. The two seem to have no other option but to catch the new Ice Queen and win the money. But first they have to find the Lost City, a mysterious hidden spot where Augustus caught his record walleye.
Gigantic walleyes and a search for the legendary Lost City await the pair. The only person that can help them is a loner who hates everything about the Ice Queen. Can the two kids catch the Ice Queen and save the family bait shop?
Rock Conrad was set to begin the best and final year of his high school education. He could hardly wait. This was his year!
Rock and Eddie, best friends and teammates, were poised to make history as the first ever bass fishing state champions at Polk High School. Last year they finished in the top ten, but this year their eyes were on first place. During the summer, the pair spent many hours on Rock's boat, perfecting their fishing skills. The many lakes throughout Texas kept Rock occupied and happy. When he was on the water, he was at home.
This was also set to be an epic year on the gridiron for the Polk High Panthers. The state of Texas is known for many things, and football is definitely one of them. The football players were local celebrities. Desmond Ward, the senior quarterback, was a fan favorite and had already accepted a full ride scholarship at Texas A&M. His high school passing records ranked him at the top with some of the greatest players to come out of Texas.
Rock wasn't interested in Desmond, his scholarship, or his records. In fact, he despised him. He didn't despise the game of football. Rock actually studied it and loved it. He just wasn't good at playing it. He was good at bass fishing, though, and he knew his time to shine was this year.
His hopes and dreams quickly unraveled when a freak accident changed everything. Polk High's fishing dream team was no more. Rock was put in an impossible spot. He was either going to come out the hero or the laughing stock of the school. This was not how he envisioned his senior year.
Who doesn't look forward to summer camp? Two weeks of sun and fun were just what Presley's parents thought she needed. Too bad she didn't feel the same way. . .
Growing up in Hattiesburg, Mississippi, was all fourteen-year-old Presley Walton knew. In fact, the teen had never ventured far beyond the city limits. Her world revolved around chilling in her bedroom, using her cell phone, and being on social media. Presley was getting ready to enjoy a typical summer, but her parents had other plans.
Before she knew it, Presley was on a smelly, old bus heading to the middle of nowhere. Nowhere, otherwise known as Camp Golden Arrow, would be her home sweet home for two weeks. It was the same camp her mom had attended when she was a teen. Her mom's stories of camp friendships, cabin contests, and outdoor fun already made Presley dread this forced adventure.
Mia and Ann, identical twins, team up with Presley to make the fourteen days unforgettable. Epic prank wars, standing up to the camp bully, and fishing for Big Lou, a 100-pound blue catfish, make the camp experience one for the record books.
Will the girls of D Cabin go down in the history books of Camp Golden Arrow. . . or will they become the next victims of the B Cabin boys?